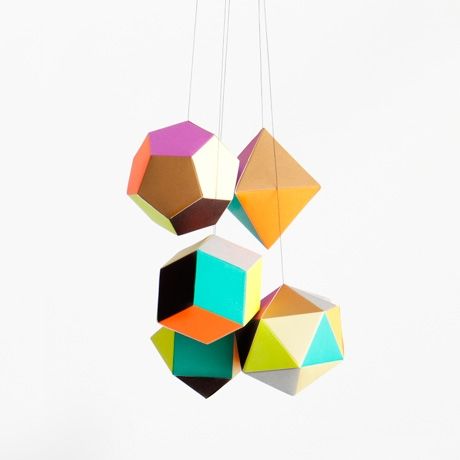 Colorful planets gently revolve around a galaxy of your imagining with the ethereally beautiful, multi-sided mobile.

Inspired by the polyhedron, these five faceted geometric shapes in fluorescent neons, purples and browns, are hollow ornaments folded, lending a lightness and bounce to the mobile when touched.

Hang them in your living space for a touch of neon-neutral beauty or stack the ornaments on top of each other to create your own earthbound installation.
Made from: paper, metal wire, fabric thread
Packaged flat-packed – Very easy assembly required
16 L x 16 W x 17" H