Today Is The Day Pocket Planner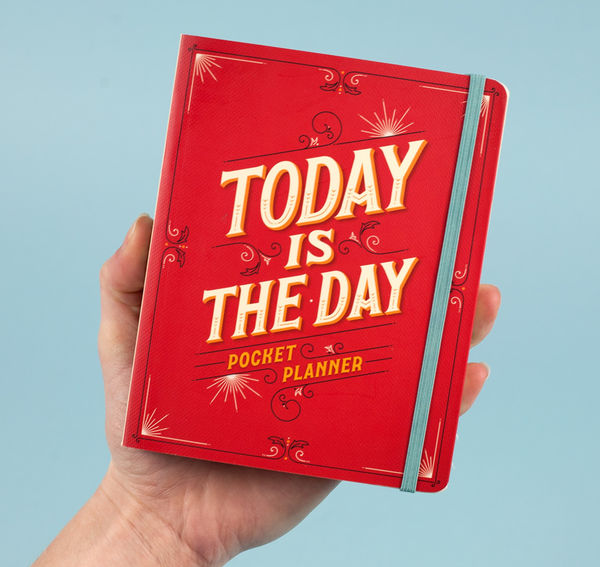 The Today is the Day pocket planner looks like those old hardcover books with gold lettered-titles.
Lettering and illustrations are by Jessica Hische.

The Art Deco-inspired interior planner pages include full-page typographical illustrations of quotations by Emily Dickinson ("Forever is Composed of Nows"), Emily Bronte ("I've dreamt in my life dreams that have stayed with me"), John Gardner, Anthony D'Angelo, Ralph Waldo Emerson, and others.

The spine reminds you to "write every day", and the back cover exhorts you to make it happen.

Monthly and weekly layout pages, this planner is undated, so you can fill in dates as you use it. 192 pages including checklists, contacts, notes, etc. Also has a gusseted pocket in the back for cards and miscellany.