Tortilla Lime and Salt Milk Chocolate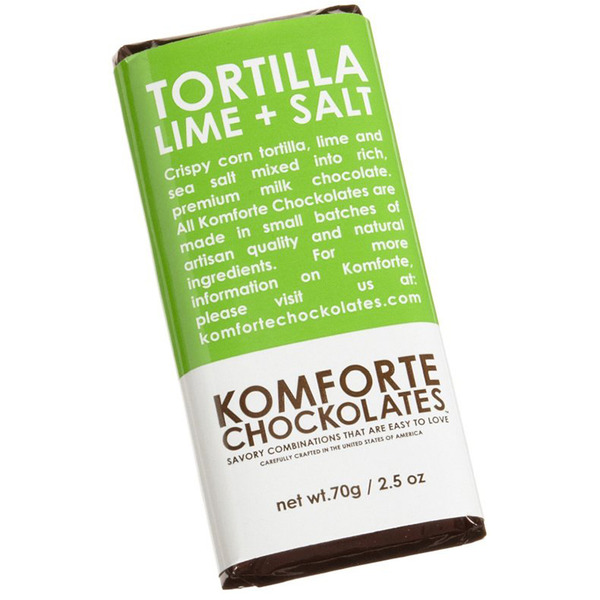 Yes, you read correctly. Crispy corn tortilla, lime and sea salt mixed into rich, premium milk chocolate.
All Komforte Chockolates are made in small batches of artisan quality and natural ingredients in Seattle, Washington.
2.5 ounce bar
Sold at Amazon in a pack of 12 only. Price reflected below.
About Komforte Chockolates:

Founded in 2009 by 3 people who believe in affordable, interesting chocolate as comfort food. Our chocolate is worthy of and should be shared with friends. Spread the comfort.

We saw that the chocolate industry was driving upscale and more sophisticated with every season. What was of more interest to us was doing chocolate that had fun, interesting ingredients with a "comfort" feel to them that a kid, a teenager and an adult could all understand and enjoy.

Komforte Chockolates wants all who enjoy our chocolate to lead a healthy, active life. Our bars are big enough to break some pieces off so please… Share chocolate with friends.