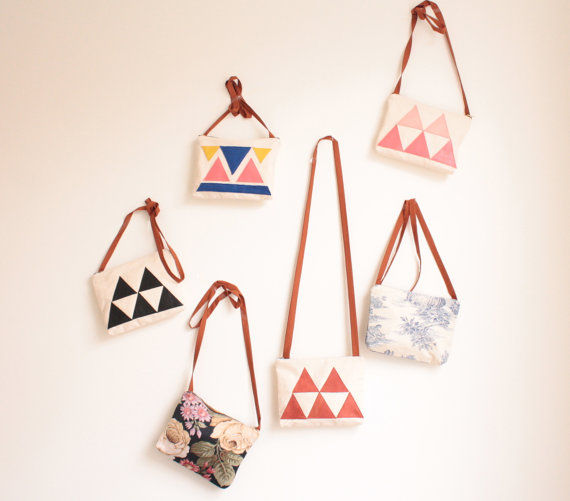 Simple and practical shoulder bag, neither too big or too small, roomy enough for your daily things and very light, let your back and your shoulders take a rest from heavy bags!
Zip closure and canvas lining. Fabric and leather on the outside.

The size of the bag is 60.5×45.5 inches or 24×18 cm and the cotton handle is 321 inches or 126 cm in length.
About ulalá:

Hola! Hello! Bonjour! Olá! Kaixo! Hallo! Ciao! Hej! 喂!
Welcome to Ulalá

I'm Blanca, which means White, Blanche, Bianca…. I`m originally from Madrid but I'm actually living in London.What is ulalá? ulalá are handmade original and colorful accessories such as rings, purses, necklaces, etc.

Everything is handmade, by me and my marvelous sewing machine! Most of my items are one of a kind; purses for example, which are mainly made out of vintage or recycled fabrics.