Vermont Brownie Company Sampler Pack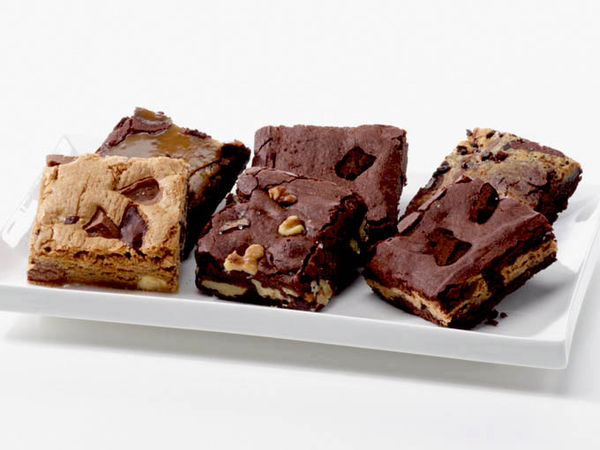 Six of Vermont Brownie Company's yummiest brownies in one perfect gift box! Signature, Espresso Dulce de Leche, Peanut Butter, Maple Toffee Crunch, Walnut Chunk and their new Triple Chunk Blondie.
About Vermont Brownie Company:

The gourmet brownie that's down to earth. What do we mean when we say "gourmet" and "down to earth"? We take those words pretty seriously around here at Vermont Brownie Company. Our brownies are made from scratch using local, wholesome, farm-fresh ingredients that are always natural and preservative-free. (The secret of our unique flavors!)

Our goal was to create a company that captures Vermont's rural sophistication and pays tribute to the people who live, work, and play here.

We simply love the idea of supporting our local community, and beyond, by baking and eating delicious brownies. We hope you do, too!