Vetiver and Shaved Vanilla Candle by Kobo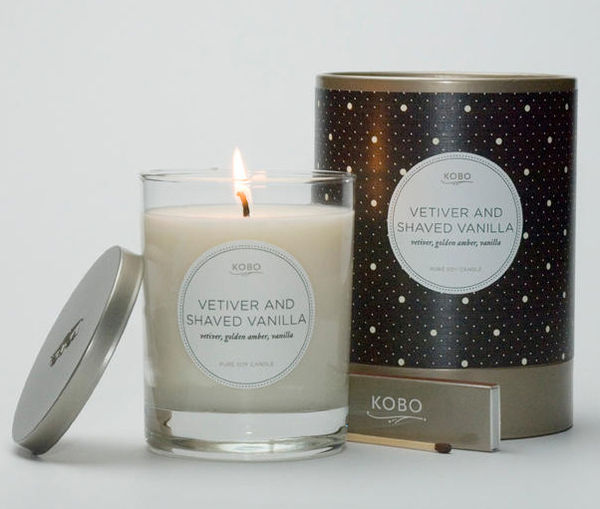 Aromatic notes of smooth vetiver and rich vanilla bean rise above a warm base of earthy patchouli, smooth sandalwood, golden amber and sweet musk.

Fragrance notes include vetiver, golden amber and vanilla.

Part of the Kobo Coterie Collection.
About Kobo:

KOBO

scented candles are made of domestically grown sustainable soybeans. This creates the cleanest burning medium and excellent level of fragrance yield. Cotton wicks provide a pure and clean flame.

KOBO's multi layered fragrance blends are achieved using the finest boutique fragrance houses in the US. Each candle is then made to specific standards that maximise the fragrance yield to the individual scent to create a room filling yet not overpowering aroma.

The Coterie range has been inspired by the travels of Kobo's founder, Junko Kobori, who aspires to capture the aroma of places she has visited all over the world.

KOBO fragranced candles are beautifully presented in cylindrical casing featuring exquisite patterned packaging unique to each collection and fragrance. The candle is housed in a classic glass jar with a snuffer lid.