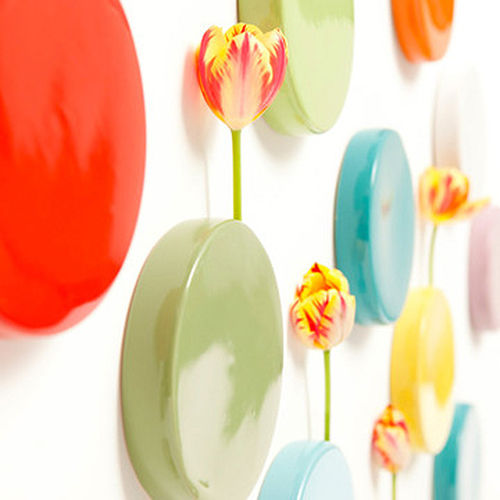 Chive designs with flowers in mind. Combining old school craft skills and quality with new school design sensibilities, the company creates playful, sophisticated vases and display structures that will showcase your floral arrangements in style—whether that means just a bud or a full bouquet!
6-inch diameter
1-inch thick
Sold individually
About Chive:

Since 2004 Chive, located in Fort Collins, Colorado, has consistently delivered fresh and innovative designs to showcase the individual beauty of the flower. Often dubbed as the "antithesis" of old-school Dutch floristry, Chive vases easily compliment any setting, from the most traditional to the most contemporary.

With an eye for pleasing juxtapositions, Chive's flower-focused vases are playful but sophisticated, modern and timeless. Dabbling in a variety of mediums including glass, resin, plastic, aluminum, mdf, procelain and ceramic, Chive releases new collections twice a year, consistently keeping the line exciting.