Wegner EvoWood 11 Swiss Army Knife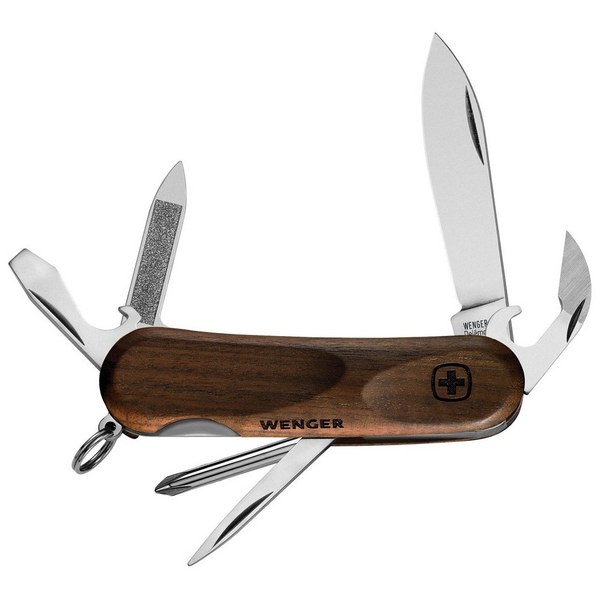 Each Wenger EvoWood knife is an original piece of functional artwork, with distinctive handles made from Swiss Walnut.
More than 100 years after their original Swiss Army Knife design, Wenger works to exacting standards of sustainability and the EvoWood collection, which is "grown" in Switzerland, demonstrates the innovative ways in which manufacturers can approach production to help conservation.
The handles for each of these pocket knives are constructed from sustainable top quality walnut using what would otherwise be waste material from other production processes. The natural walnut, which is durable for light outdoor use, is colored in a rich dark stain to create individual shades and grain patterns in each knife, making every product truly unique.
The Wenger EvoWood 11 has 7 implements / 11 functions:
2.5" blade
Patented locking screwdriver
Cap lifter
Wire stripper
Can opener
Nail file
Nail cleaner
Phillips head screwdriver
Reamer
Awl
Key ring
If you want more tools, larger versions are available in the EvoWood collection.