Widmer Hefeweizen Beer Soap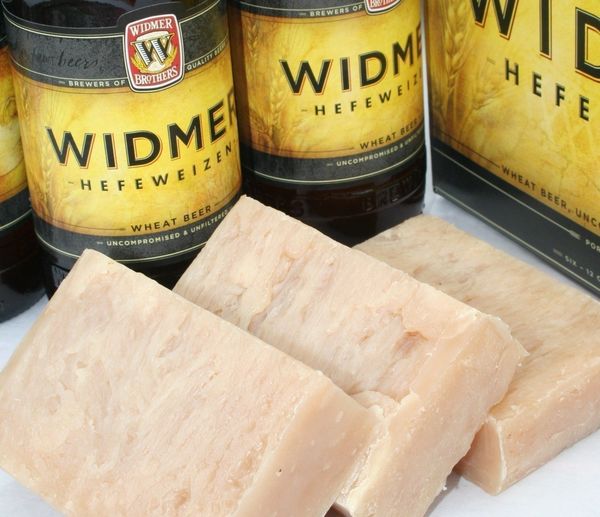 A fun collaboration between Widmer and Anderson Soap Company!

This beer soap is a real treat made using the best unfiltered and un-compromised hefeweizen beer, adding a hint of lemon because you wouldn't enjoy a pint of hefeweizen after a long day any other way!

If you haven't given beer soaps a try you really should. The finished products make a great skin-loving soap that will leave you and your body happy.

All of Anderson Soap Company's olive oil hot processed soaps have a rustic characteristic to them them. The woodgrain-like texture found on these soaps is not only enjoyable to feel when scrubbing up for the day, they add a beauty only handmade can offer too.
About Anderson Soap Company:

Anderson Soap Company is a small and thriving family business established in 2007 in Portland, OR. We love making bath products from start to finish. We are the process, label creation, packaging and whatever else comes up to do. During busy times of the year we bring in close friends and family to help us pack and ship.

All of our soaps are made with care in small batches 4-24 bars at a time.

With the exception of a few beer soaps, all of our soaps are vegan. Our soap is handcrafted using only the finest ingredients and are a simple blend of palm, coconut, olive oils and exotic butters. The combination provides gives a beautiful bubbly and smooth creamy lather that will not only clean your skin loving you the soap will also moisturize your skin better than so many other products.