Wool & Leather iPad Case by Ostfold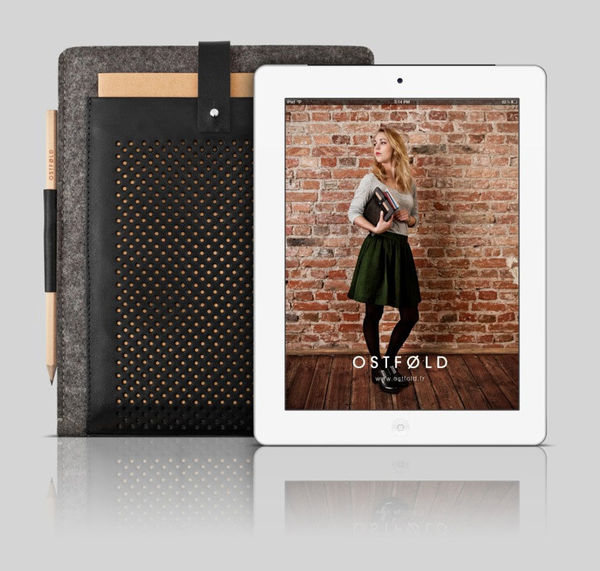 The OSTFØLD 698 iPad case is a wool and leather protective sleeve designed to protect your device from wear and tear. The case comes with a wooden pencil and a 16 pages Kraft paper cover notepad.
Suitable for iPad2 and newer versions
Also available for Samsung Galaxy
Comes with brown or black leather
The leather is perforated with 698 holes
Ships from Paris, France
OSTFOLD

is a French studio that offers a range of premium wool & leather cases for various technological devices of the 21st century (Apple and Samsung).

Designed in Paris,

OSTFOLD

takes its inspiration from the Scandinavian minimalism of the 50's and 60's which embodies simplicity and functionality. The design is based on an iconic perforation pattern obtained through the use of a 60 ton press.

In a fast-paced and ever-changing world,

OSTFOLD

holds the belief that traditional modes of expression are still just as important as having access to the newest technology. We strongly believe in the concept that sometimes the best ideas are conceived on paper. This is why we include a wooden pencil and notebook in each case.

Produced in a very limited quantity by ourself, our cases are proudly handcrafted in Silesia (Poland).

OSTFOLD

holds strong environmental values and only source raw materials locally in Europe: Natural wool felt from Germany, Vegetable tanned leather from Italy, Wooden pencil from Poland.